My death experience opened my eyes to what had been in front of me my whole life.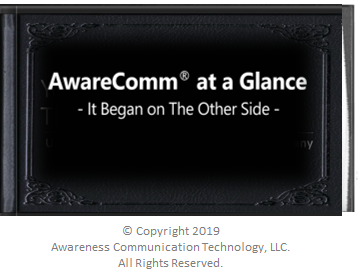 To understand the depth of the experience, we must recognize the roots of our being (Human Being) are centered in spirituality:
Gift of FREE WILL
Gift of HONEST REASON
The Wisdom from The Sermon on the Mountain
The Guidance of 1ST Corinthians 13 Written by Paul
It was from this realization that my work began and my journey would unfold.
The next section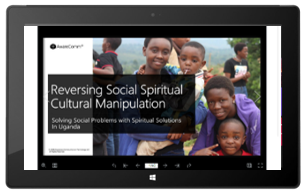 that follows is a personal conformation of my journey by a Catholic Priest, Rev Fr. Santo Ojok - a dear fried that has joined me. Divided by oceans, culture and language, we walk together in sync towards a common goal: spiritual freedom and free will...
Our vision is to empower the nation of Uganda, while at the same time developing a social model to fuel and empower ALL developing and developed nations: bringing
faith, hope and love
back into our divided and spiritually seeking world.
Rev Fr. Santo Ojok
was ordained in 11/04/1987 – his seminary training provided him a broad education, with Diplomas in Philosophy, Psychology, Anthropology, Religious Studies and Theology. Fr. Santos has spent his life working, fighting and supporting the development and growth of Northern Uganda. He is a committed spiritual leader, who during his sabbatical took an intensive 3-month course in Spiritual Direction at St. Beuno's affiliated to Wales University.
For almost 30 years he has served as the Pastoral Coordinator for the Archdiocese of Gulu, serving the 1.7 million people of Northern Uganda with His Grace John Baptist Odama, The Archbishop of Gulu, a key figure in peace and reconciliation with the LRA). During this time, he has successfully conducted three major Diocesan Synods.
In 2012 he founded the Tochi Youth Resource Centre (TYRC Uganda). The Tochi Youth Resource Centre is a Community Based Organization (CBO), registered with Omoro District Local Government as an educational institution. It is a local initiative that supports youth in positive development through funded programs that offer vocational skills training, life skills training, HIV/AIDS awareness, Gender Based Violence prevention and sensitivity training, along with kindergarten and preschool education for children. The Youth Center offers safety, security, accommodation and spiritual support to the community and those training there.

He is passionate and dedicated to bringing peace, livelihood and sustainability to his people, the youth and Africa as a whole. He has represented the Church and Uganda at international Peace Conferences to combat the effects of the LRA in other areas of Africa. He is a man of action, not talk. He is a man of God.

Recently, we engaged in a conversation regarding the Ugandan Co-Lab™ below are his reflections...


-----------------------------------
Dear Dr. Richard,
I feel honored to be with you in this spiritual journey within the Co-Lab
™
AwareComm
®
.
I listened carefully to your presentation that day as you were sharing with me and I felt greatly challenged.
Your sharing reminded me that as a Priest the best example of my Priestly ministry is to render my service to the poor and needy of my time. My duty as a priest must bring people closer to God, being a mediator between God and people.
In our Country, the community has relentlessly tried to improve the lot of the underprivileged by various means, in spite of becoming increasingly aware of the designs some have to put an end to such good works. (Doing good is better than doing harm.)
Reflection on Sermon on the Mount:
Looking at the beatitude one by one , it is almost direct contradiction of society's typical way of life. The best example of each trait is found in Jesus himself. If our goal is to become like him, applying the Beatitudes will challenge the way we live each day.
In the Beatitudes Jesus proclaimed his attitude towards the Law, position, authority and money are not important in his kingdom. What matters is faithful obedience from the heart.
The Sermon on the Mount challenges the proud and the legalistic religious leaders of today.
The disciples, who were the closest associate of this popular man, were certainly tempted to feel important, proud, and possessive. Being with Jesus gave them not only prestige but also opportunity for receiving money and power.
But Jesus warned them about the temptations they would face as his associates.
Do not expect fame or fortune, but mourning, hunger, and persecution.
It is true that if we do not live by Jesus words in this sermon, we will find ourselves using God's message only to promote our personal interests.
Jesus began his sermon with words that seem to contradict each other. But God's way of living usually contradicts the world's.
If you want to live for God, you must be ready to say and do what seems strange to the world. You must be willing:
To GIVE when others take
To LOVE when others hate
To HELP when others abuse
By giving up your own rights in order to serve others, you will one day receive everything God has in store for you.
Pope Francis said that some people believe themselves to be good Catholics but do not act like good Christians as described by Jesus Beatitudes.
To be good Christians we need a new behavior, a new style that is truly the
Christian Style
which is indicated the Beatitudes.
He said we can learn about our
Christian Style
by first knowing our attitudes that do not belong to the
Christian Style
. In this regard, he points to three of them:
The Accusatory Style
The Worldly Style
The Selfish Style
The Pope said the
Accusatory Style
belongs to those who always try and live by accusing others, disqualifying others, acting as absent promoters of Justice. But they do not realize that it is the style of the devil in the Bible. (The ill is called the great accuser) who is always accusing others.
On the
Worldly Style
, the Pope said it is the attitude of Catholics who can recite the Creed but live on vanity, pride, and attachment to money, believing themselves to be self-sufficient.
This
worldliness
is what ruins so many who are good but they enter into this spirit of vanity, of pride of being seen,….. Humility that is part of the
Christian Style
is lacking.
On
Selfish Style
, the Pope said the spirit of indifference that is common in our communities. One believes oneself to be a good Catholic but does not worry about the problems of others, wars, illnesses, and the suffering of neighbors.
According to Pope Francis, the
Christian Style
is that of the Beatitudes.
Meekness, humility, patience in suffering, Love for Justice, ability to endure persecutions, not judging others.
Thank you Dr. Richard, for your inspiring sharing on the Sermon on the Mount.
God bless you abundantly.
Truly
Fr. Santo